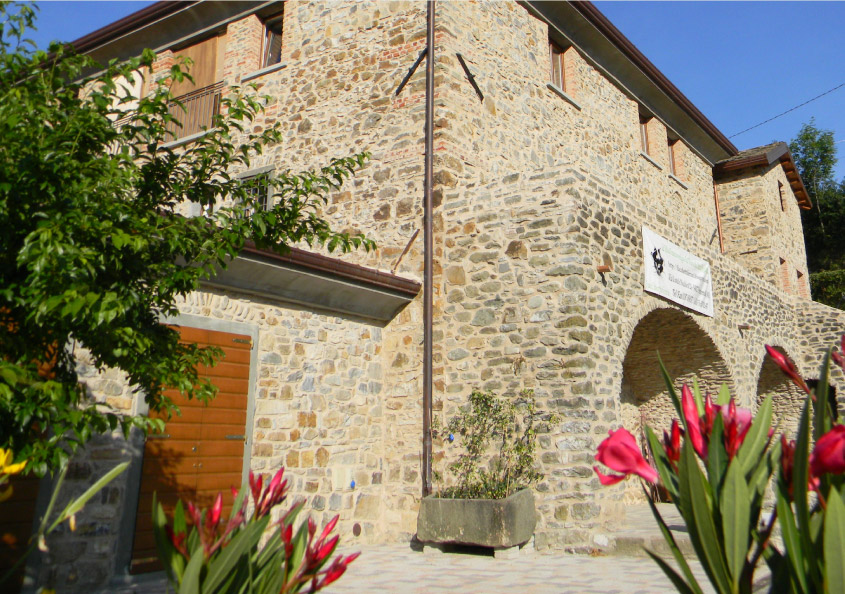 The farm
Francesca Ferrari's farm is a young company founded in 2005 in Pontremoli by the owner Francesca and her husband Paolo.
Applying high quality standards, they prefer to harvest early when the young fruit are about to change colour from green to violet. This happens in the first and second week of November. The harvest is done by hand with the use of mechanical aids to reduce the possibility of damaging branches and fruit. The olives, after being stored in ventilated boxes, are pressed within twenty-four hours using a continuous cycle extraction method.
High quality is more important than quantity. From the start, the farm has chosen to undertake the certification process to qualify for the designation Toscano IGP (Protected Geographical Indication) in the category "Colline della Lunigiana".
Francesca Ferrari's farm has its own oil mill and packaging facility on site. In this way, they can ensure the highest possible quality standards for their customers.
The farm has approximately nine hectares of specialized olive groves with a drip irrigation system that helps stabilize production levels from one year to another.