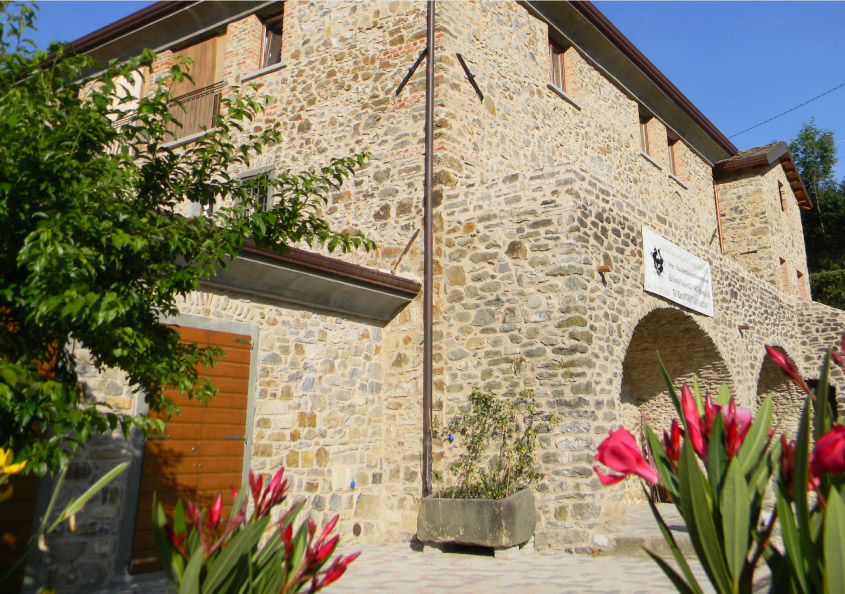 Farm Holidays
Francesca and Paolo have always believed in and built on meeting a variety of needs: Christmas 2009 they developed two rooms in the existing wine cellars and dedicated these to educational and training activities as well as to promoting and selling their products.
The bare stone structure matches with the traditional style of local rural houses and access roads have been constructed to fit in with the natural surroundings.
Where possible, green building methods were used, reducing the use of reinforced concrete and giving preference to stone walls and containment structures in chestnut wood.
Solar panel heating and condensing boilers are used for domestic hot water and a phyto-purification system cleans not only the domestic waste water, but also that from the olive oil production itself.
Summer 2011 saw the end of restructuring of the entire stone building providing four spacious bedrooms with private bathrooms, one of which is specially equipped for disabled guests. The enables the farm to accomodate up to twelve people.
Accommodation is on a bed and breakfast basis.